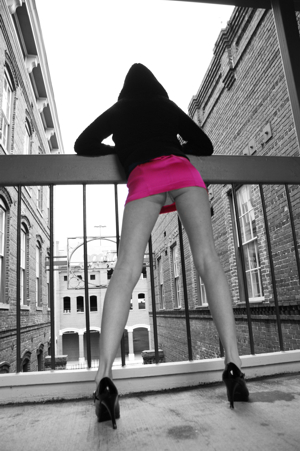 It was a lens-challenging cold morning and poor Wendi was struggling to look anything but cold during our shoot. She braved her nipples out a few times but frankly they had to give way to her perky little ass and silky long legs, as she turned to look out on this Ybor street.
My biggest problem with choosing this shot was losing her very pretty face. It was a genuine toss-up; heads or tails and tails won!
"Want me to turn around?"

Wendi
She got a really bad cold soon after this shoot and I can't help thinking that being slightly underdressed in the name of art might have had something to do with it.